Welcome to iAgent Offer. iAgent gives you, the Real Estate Agent the power of our Investor Capital to present a direct competitive offer for your Seller with flexible closing time and no repairs.
Review the buy box below (or click here to download) the investor criteria.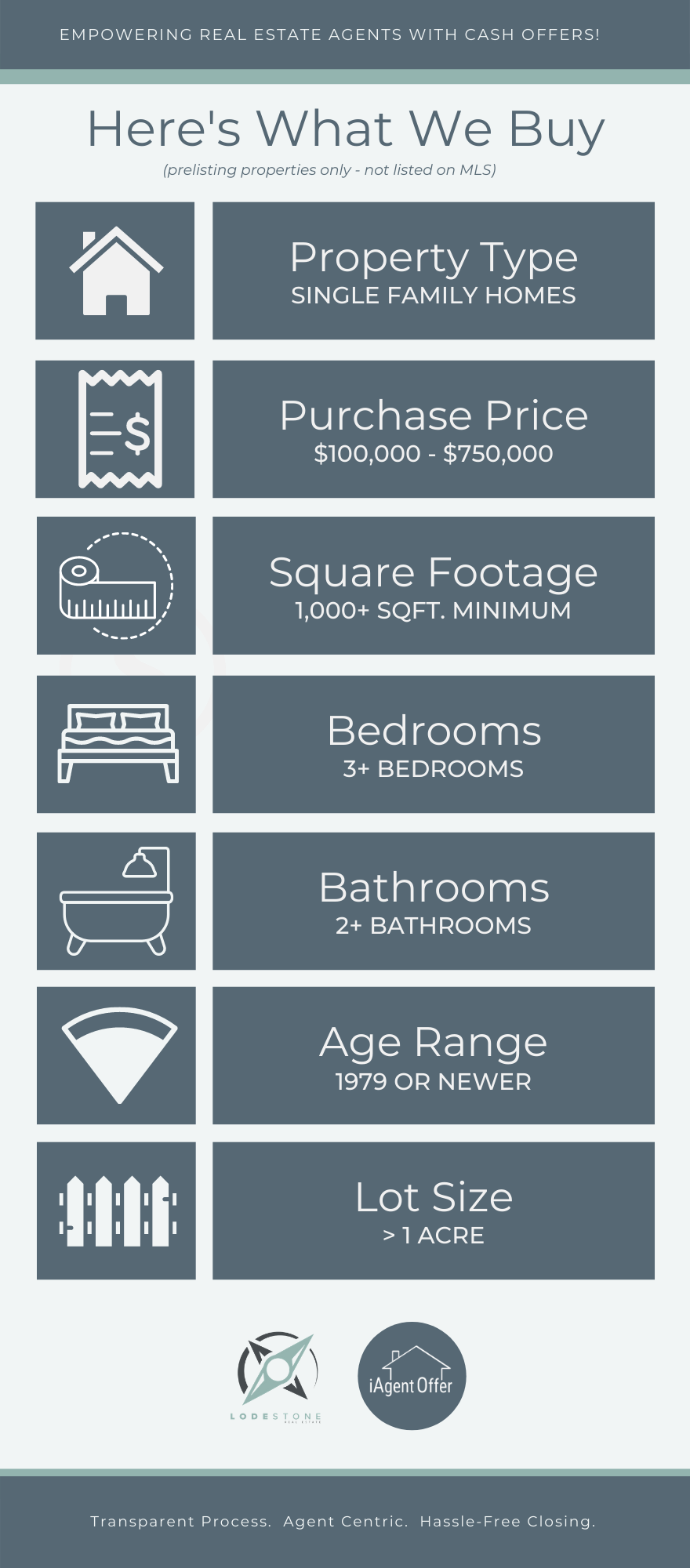 Hear what other agents are saying about the process:
Your Seller's property meets the Capital Investor's criteria - make sure their zip code does too.